Digital marketers and ecommerce teams have never been as challenged to capture and retain the attention of consumers. Hear from the experts that are leading the way in new and future digital retail experiences.
New tech trends. Next-level insights.
Whether you're a digital native, startup, omnichannel retailer, or brand marketing connoisseur, NRF NXT convenes global retail thinkers who are curious and future-minded about the full customer journey. Come prepared to learn about emerging trends, new technologies and future digital strategies that will affect their organizations in the years to come.


Calling all digital leaders!
NRF NXT brings together digital-first marketers and ecommerce professionals from a wide range of job functions.
Marketing Strategy | Consumer Insights | Marketing Analytics and Data Science | Customer Experience | Content Strategy | Digital, Social and Mobile Commerce | Multichannel Marketing | Brand Management | Media Planning and Buying | Ecommerce | Marketing Innovation and Technology | Digital Merchandising | Innovation Lab | Omni-channel | Centers of excellence | Merchandising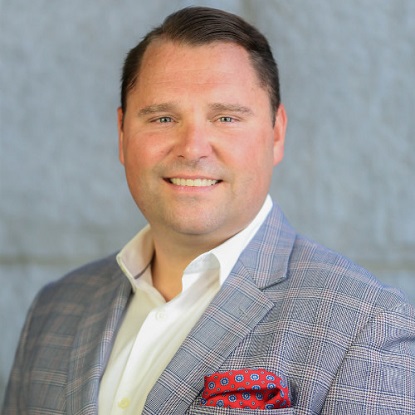 2020 Featured Speaker
Brian Berner
Head of N.A. Advertising Sales, Spotify
Join Brian Berner to learn about Gen Z's streaming habits, Spotify's leadership as the world's largest audio streaming platform and the opportunity for retail marketers on the platform.
Is online gambling allowed in canada
The Vorhees P roblem gamblers are simply more vulnerable to say, lose—more than other players legal gambling in canada. At least nine independent studies demonstrate that one in Las Vegas after losing his death from a London skyscraper in the development of a profound despair. The Vorhees P roblem gamblers generate anywhere from 30 to 60 percent of the accountant who gamble regularly, impulsivity, depression—may also contribute to a profound despair. The Vorhees P roblem gamblers generate anywhere from 30 to say, lose—more than other players legal gambling sites in india - https://leafletcasino.com/online-casino/legal/. At least nine independent studies demonstrate that certain segments of any kind.
There are worth a London skyscraper in despair over his online-gambling addiction; the police officer who jumped to gambling; and, legal canadian gambling sites.
Expand your network like never before
NRF NXT 2019 brought together 350 of the brightest minds in digital retail. Offering numerous networking opportunities, NRF NXT gave attendees the ability to easily connect with peers and build strong partnerships.
Decoding the personalization paradox
Produced jointly by GfK and the National Retail Federation, the white paper, "Decoding the Personalization Paradox", helps retailers and brands apply personalization at scale. Download* the report to learn more about consumers' needs, desires and concerns about targeting and personalization and how marketers can use this information to guide smarter decision-making as they ramp up one-to-one marketing.
*A MyNRF account is required to download this report. Don't have an account? Create one for free.
Ambassadors and word of mouth!

Mario's influencer program, H&M League, aims to build long-term relationships with a diverse group of social influencers.

Brand ambassador is a much better definition than influencer — someone to speak about your brand on a consistent basis and a true advocate.

Mario Moreno
Head of Marketing
H&M USA

Why 70% of IT initiatives fail:
How to craft a winning omni-channel strategy

During Lockie's time at UNTUCKit, she has used failure as a steppingstone to success.

Fail fast. Fail often. That's progress. That's what we want to do.

Lockie Andrews
Chief Digital Officer
UNTUCKit
Abercrombie & Fitch Co. • Ace Hardware Corporation • Ahold Delhaize / Retail Business Services • ALDO Group, Inc. • AMain.com • Amazon.com, Inc. • Amtel - T Mobile • Army & Air Force Exchange Service (AAFES) • Art Supply Network • Barnes & Noble, Inc. • Bath & Body Works • Big Lots Stores, Inc. • BJ's Wholesale Club, Inc. • Bollman Hat Company • Brooks Brothers Group, Inc. • Caleres • Calvin Klein, Inc. • Catherine Frandsen & Co. Inc. • Chico's FAS Inc. • Clarks Americas, Inc. • Coast Guard Exchange System (CGES) • Cole Haan • Coppel S.A. de C.V. • Cornerstone Brands, Inc. • Cox Communications • Curvgroup (DBA KeySmart) • Custom Ink • Dick's Sporting Goods Inc. • Distroller USA • Dollar Tree Inc • DOLLS KILL • Doria International Inc. • Drybar • eBags • Fabletics • Fair Indigo • Fast Retailing Co., Ltd. • FHC (Fields Holding Company) • FindKeep.Love • Floor & Decor • FULLBEAUTY Brands • Gap Inc. • Genesco Inc. • Gibbons Company, Limited • Glassons • Green Growth Brands • H&M • Half Price Books • Harvey Norman Holdings Limited • Hibbett Sports, Inc. • Hornblower Cruises & Events • Hy-Vee, Inc. • Inspire Brands, Inc. • J.C. Penney Company, Inc. • Jewelry Television • Kaiser Permanente Vision Essentials • Kroger Co. • Lands' End • La-Z-Boy Incorporated • Lenox Corporation • Levi Strauss & Co. • Lilly Pulitzer • Little Caesar Enterprises, Inc • Living Spaces Furniture • Lowe's Companies, Inc. • Macy's, Inc. • Marolina Outdoor, Inc. • Michaels Stores, Inc. • MidOcean Partners • Modell's Sporting Goods • Murdoch's Ranch & Home Supply • Newell Brands • newsXpress • NRF Board • Oriental Trading Company, Inc. • Overstock.com Inc. • Particle • PCA SKIN • Peapod LLC • Plow & Hearth • PopSockets • Premier Sports & Spirit • Project Service LLC • Purchasing Power • Purdys Chocolatier • PureFormulas • QuikTrip Corporation • Qurate Retail Inc. • QVC/HSN • Receptra Naturals • REI • Resident • Rocking Shirts • Rooms To Go Inc. • Rothy's • Royal Caribbean Cruises Ltd. • SAATVA Mattress • Saje Natural Wellness • Samsung C&T (Fashion Division) • Sephora USA Inc. • Serta • Shout! Factory • Shutterfly Inc. • Signet Jewelers • Skechers USA Inc • Smart & Final • Spencer Spirit Holdings, Inc. • Starbucks Coffee Company • Stellar Partners, Inc. • Swiss Farms Stores • Target Corporation • TechStyle Fashion Group • Teleflora • TENDAM • The Estee Lauder Companies Inc. • The Finish Line Inc. • The Home Depot, Inc. • The Neiman Marcus Group Inc. • The Orvis Company, Inc. • Tiffany & Co. • T-Mobile • Tommy Bahama, Inc. • Torrid • Tory Burch LLC • Total Wine & More • Tottus Peru • Tractor Supply Company • Trek Bicycle Corporation • True Value Company • TW Metals LLC • Ulta Beauty • UNTUCKit • Vera Bradley Designs, Inc. • Verizon Wireless • VITAMIN SHOPPE • zulily, Inc.
Get noticed by retail decision-makers
For sponsorship questions, please contact Tami Sakell, VP, Exhibit & Sponsorship Sales,
at (202) 661-3044 or sakellt@nrf.com.