Collaborate with the best in the industry
NRF NXT gives attendees numerous ways to connect with each other. Fill out your personal profile, have private 1-on-1 chats with colleagues and use the features below to expand your network.
One-on-One Meetings
These meetings allow you to pick who you want to meet with, check their calendar and send the request for a private video or text conversation.

Session Chat/Q&A
Some of the event sessions offer attendees the opportunity to text chat with other attendees or submit questions to the speakers.
Exhibitor Big Ideas Sessions
These exhibitor-produced sessions, offer real life case studies, leaving you with valuable insights and insightful take-aways to take back to the office. During the session, text chat with sponsors to learn more about their ground-breaking solutions or visit their Marketplace Listing to schedule a follow up meeting.

Roundtable Rooms
These small group conversations (25 retailers max) are topic focused interactive discussions - where the retailers are fully engaged in the conversation. Learn from each other and share valuable insight. Each roundtable is facilitated by the roundtable sponsor.
Product Demos
Experience LIVE product demos, ask questions and chat with others watching. This is the best place to see the future of retail technology!

Session Chat
Participate in group (text) chats during live sessions to discuss key points and ask questions.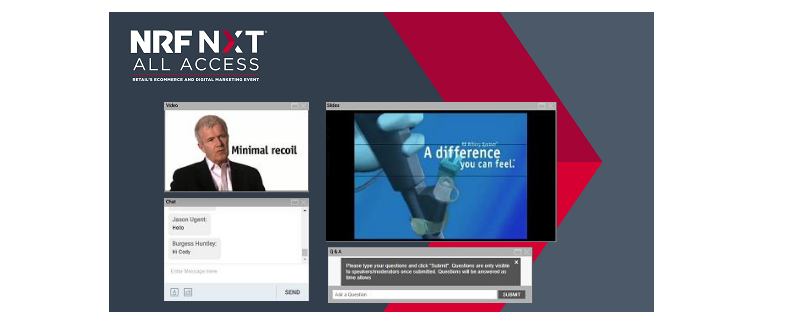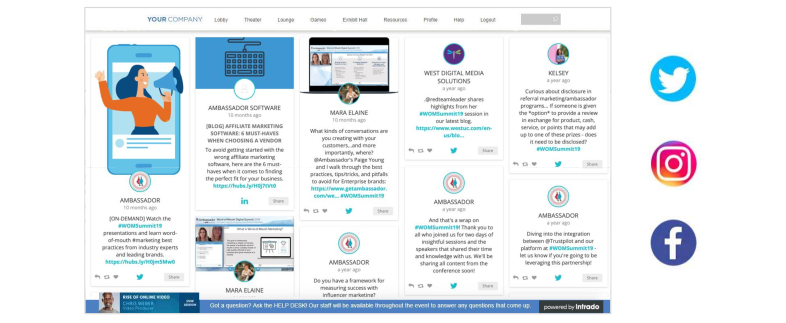 Social Hub
Use #NRFNXT and share your virtual conference experience on Twitter, Instagram and Facebook. Easily see what other people are saying and connect with attendees through our Social Hub.
Virtual Expo
Visit our virtual Expo to connect with sponsors, see the latest product demos and discuss the technologies that are changing the shopping experience.