Traditional. Ecommerce. Start-ups. Experiential. They're all here.
NRF NXT ALL ACCESS is a 3-day online event for anyone who plays a role in digital commerce. Whether your brand is digitally native or just starting to launch an ecommerce platform, you'll find strategies and tactics to help your business succeed.
During these unprecedented times, the National Retail Federation's is committed to keeping retailers connected, which is why NRF NXT ALL ACCESS is free and open to everyone. Now more than ever, we need to come together to learn, share ideas and keep our industry moving forward.
An event
for digital
leaders
NRF NXT ALL ACCESS brings together digital and ecommerce professionals from a wide range of job functions, giving attendees the opportunity to connect with and learn from peers.
Marketing Strategy | Consumer Insights | Marketing Analytics and Data Science | Customer Experience | Content Strategy | Digital, Social and Mobile Commerce | Multichannel Marketing | Brand Management | Media Planning and Buying | Ecommerce | Marketing Innovation and Technology | Digital Merchandising | Supply Chain
Attendee Demographics
The National Retail Federation has always been at the forefront of delivering progressive content to advance digital retail, but NRF NXT ALL ACCESS takes that a step further by bringing together all levels of digital retailers for deep dive conversations on important industry trends. Here are the attendee deomgraphics from the 2019 in-person event.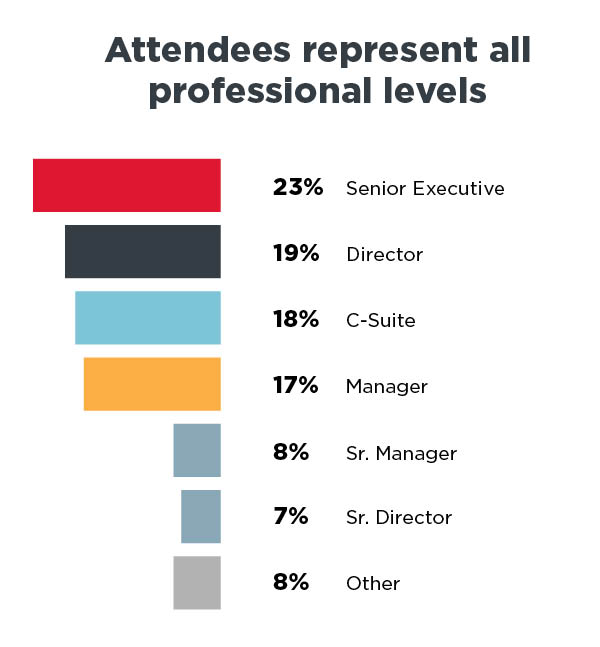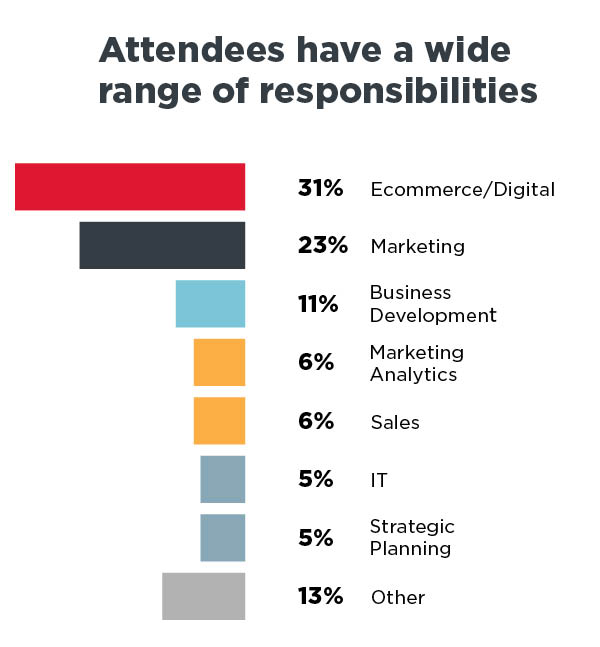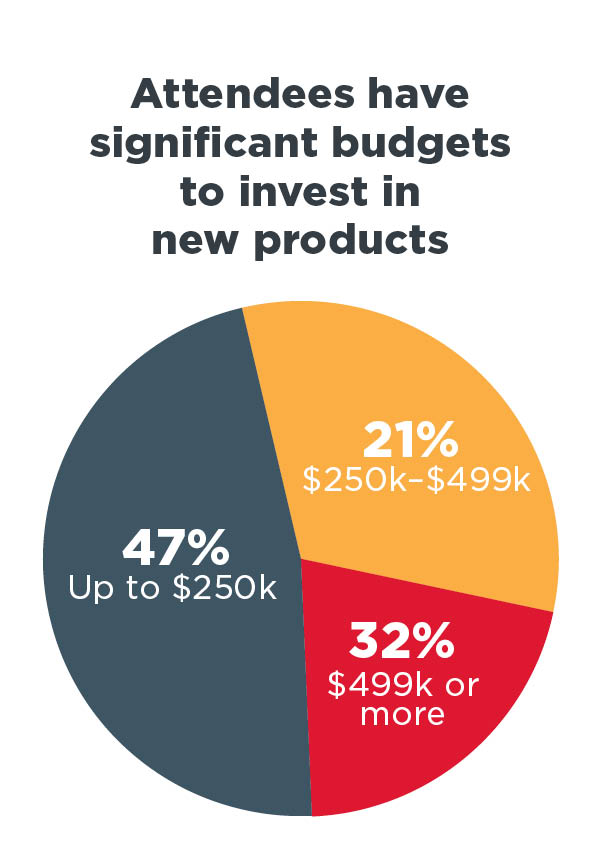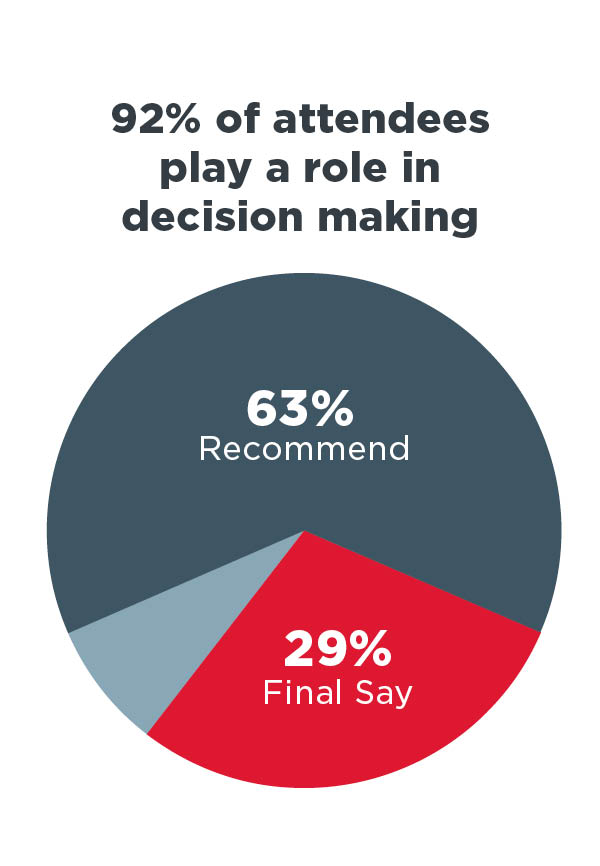 2019 Attending Brands
Here are some of the dynamic companies that attended in 2019.
Abercrombie & Fitch Co.
Ace Hardware Corporation
Ahold Delhaize / Retail Business Services
ALDO Group, Inc.
AMain.com
Amazon.com, Inc.
Amtel - T Mobile
Army & Air Force Exchange Service (AAFES)
Art Supply Network
Barnes & Noble, Inc.
Bath & Body Works
Big Lots Stores, Inc.
BJ's Wholesale Club, Inc.
Bollman Hat Company
Brooks Brothers Group, Inc.
Caleres
Calvin Klein, Inc.
Catherine Frandsen & Co. Inc.
Chico's FAS Inc.
Clarks Americas, Inc.
Coast Guard Exchange System (CGES)
Cole Haan
Coppel S.A. de C.V.
Cornerstone Brands, Inc.
Cox Communications
Curvgroup (DBA KeySmart)
Custom Ink
DESIGNER BRANDS
Dick's Sporting Goods Inc.
Distroller USA
Dollar Tree Inc
DOLLS KILL
Doria International Inc.
Drybar
eBags
Fabletics
Fair Indigo
Fast Retailing Co., Ltd.
FHC (Fields Holding Company)
FindKeep.Love
Floor & Decor
FULLBEAUTY Brands
Gap Inc.
Genesco Inc.
Gibbons Company, Limited
Glassons
Green Growth Brands
H&M
Half Price Books
Harvey Norman Holdings Limited
Hibbett Sports, Inc.
Hornblower Cruises & Events
Hy-Vee, Inc.
Inspire Brands, Inc.
J.C. Penney Company, Inc.
Jewelry Television
Kaiser Permanente Vision Essentials
Kroger Co.
La-Z-Boy Incorporated
Lands' End
Lenox Corporation
Levi Strauss & Co.
Lilly Pulitzer
Little Caesar Enterprises, Inc
Living Spaces Furniture
Lowe's Companies, Inc.
Macy's, Inc.
Marolina Outdoor, Inc.
Michaels Stores, Inc.
MidOcean Partners
Modell's Sporting Goods
Murdoch's Ranch & Home Supply
Newell Brands
newsXpress
NRF Board
Oriental Trading Company, Inc.
Overstock.com Inc.
Particle
PCA SKIN
Peapod LLC
Plow & Hearth
PopSockets
Premier Sports & Spirit
Project Service LLC
Purchasing Power
Purdys Chocolatier
PureFormulas
QuikTrip Corporation
Qurate Retail Inc.
QVC/HSN
Receptra Naturals
REI
Resident
Rocking Shirts
Rooms To Go Inc.
Rothy's
Royal Caribbean Cruises Ltd.
SAATVA Mattress
Saje Natural Wellness
Samsung C&T (Fashion Division)
Sephora USA Inc.
Shout! Factory
Shutterfly Inc.
Signet Jewelers
Skechers USA Inc
Smart & Final
Snerta
Spencer Spirit Holdings, Inc.
Starbucks Coffee Company
Stellar Partners, Inc.
Swiss Farms Stores
T-Mobile
Target Corporation
TechStyle Fashion Group
Teleflora
TENDAM
The Estee Lauder Companies Inc.
The Finish Line Inc.
The Home Depot, Inc.
The Neiman Marcus Group Inc.
The Orvis Company, Inc.
Tiffany & Co.
Tommy Bahama, Inc.
Torrid
Tory Burch LLC
Total Wine & More
Tottus Peru
Tractor Supply Company
Trek Bicycle Corporation
True Value Company
TW Metals LLC
Ulta Beauty
UNTUCKit
Vera Bradley Designs, Inc.
Verizon Wireless
VITAMIN SHOPPE
zulily, Inc.